Below are all the names and how much each of you who checked in were able to help. Because of your simple check ins, as a community, we are making a difference.
2021 Year To Date Total Given $3145.00
January Check Ins $139.50February Check Ins $108.75March Check Ins & Referrals $199.25April Check Ins $133.50April Charity Workout $2000.00May Check Ins $130.50June Check Ins $114.00July Check Ins $84.75August Check Ins $128.25September Check Ins $106.50 October Check Ins $108.00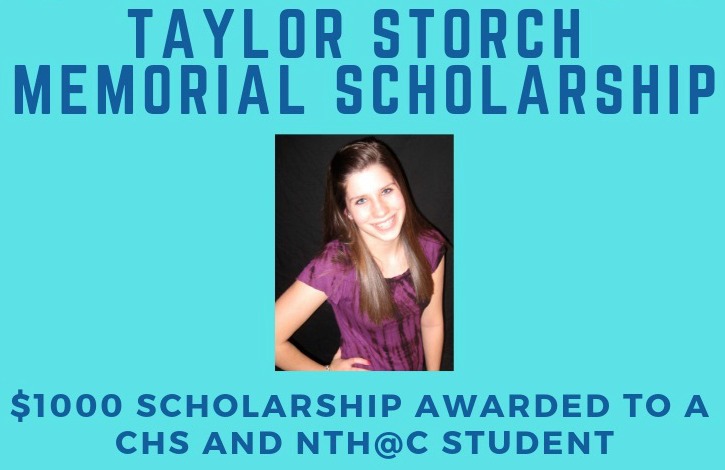 If your name is not on the list below and want to start helping us, please go to our BLOG POST >>>>> HERE to see how to Check In for Charity and start helping us in our efforts to do something small as a community to help give back. SO THANK YOU! Check below for your name.
If you think you checked in more, PLEASE SEE THE INSTRUCTIONS BY GOING HERE on how we are counting so that we can make sure every check in is accounted for.

Thanks again and look below to see how you were able to help with our Check In For Charity and The Taylor Storch Memorial Scholarship.
| | | | |
| --- | --- | --- | --- |
| NAME | YTD Total Check In Dollars Given | YTD Total Referral Dollars Given | YTD GRAND TOTAL GIVEN |
| Alicia Ramos | 0 | | 0 |
| Allison Bishop | 4 | | 4 |
| Andrea Roth | 67 | | 67 |
| Anjali Patil | 1 | | 1 |
| Ann Duncan | 9 | | 9 |
| Annie Augustine | 2 | | 2 |
| Bart Respondek | 0 | | 0 |
| Bethany Gilliam | 2 | | 2 |
| Bhavesh Shah | 0 | | 0 |
| Bill Brown | 0 | | 0 |
| Billie Bedsole | 0 | | 0 |
| Billy Faught | 51 | | 51 |
| Brad Linder | 31 | | 31 |
| Burt Bryan | 0 | | 0 |
| Caress Penelton | 35 | | 35 |
| Caroline Gross | 0 | | 0 |
| Cathy Leffingwell | 0 | | 0 |
| Cathy Perschbacher | 1 | | 1 |
| Chad Holmes | 0 | | 0 |
| Chaney Respondek | 0 | | 0 |
| Chetan Nadgonde | 0 | | 0 |
| Chris Brundage | 0 | | 0 |
| Christina Harmon | 0 | | 0 |
| Cindy Bladl | 41 | | 41 |
| Cindy Hendricks | 2 | | 2 |
| Claudia Webb | 19 | | 19 |
| Connie McDowell | 50 | | 50 |
| Curtis Wales | 0 | | 0 |
| Cynthia Linder | 0 | | 0 |
| Dan Robicheaux | 0 | | 0 |
| Dan Welty | 0 | | 0 |
| Daniela Centeno | 52 | | 52 |
| Danny McGowan | 1 | | 1 |
| Debbie Diamond | 2 | | 2 |
| Debbie Watson | 2 | | 2 |
| Donald Perschbacher | 0 | | 0 |
| Donna Molina | 0 | | 0 |
| Erin McAnally | 2 | | 2 |
| Gail Hagan | 0 | | 0 |
| Gary Green | 0 | | 0 |
| Gina Calabro | 0 | | 0 |
| Heather Shaw | 0 | | 0 |
| Indhu Vijay | 56 | | 56 |
| Jackie Martin | 0 | | 0 |
| Jackie Nelson | 4 | | 4 |
| Janet Rickman | 0 | | 0 |
| Jay Macfarland | 0 | | 0 |
| Jeanette Bovenzi | 0 | | 0 |
| Jenna Jobe | 0 | | 0 |
| Jennifer Dickey | 0 | | 0 |
| Jennifer Grotkier | 13 | | 13 |
| Jenny Nesbit | 5 | | 5 |
| Jessica Sheguit | 1 | | 1 |
| Jim Hampton | 0 | | 0 |
| Jo Lee Rau | 0 | | 0 |
| John Boardman | 0 | | 0 |
| John Peterson | 2 | | 2 |
| Jon Griffin | 5 | | 5 |
| Jon Williamson | 0 | | 0 |
| Joy Smartt | 1 | | 1 |
| Julia Bullivant | 8 | | 8 |
| Julia Moomau | 67 | | 67 |
| Julie Madden | 1 | | 1 |
| Karen Clancy | 41 | | 41 |
| Karen Imwold | 0 | | 0 |
| Karen Kelly | 1 | | 1 |
| Karen Wales | 0 | | 0 |
| Karin Porter | 2 | | 2 |
| Kate Seifert | 6 | | 6 |
| Kathi Hine | 155 | | 155 |
| Kathleen Pendergast | 0 | | 0 |
| Kathy Eells | 0 | | 0 |
| Kathy Segler | 0 | | 0 |
| Katie Ann Fitzpatrick | 5 | | 5 |
| Keith Kern | 0 | | 0 |
| Ken Whisler | 0 | | 0 |
| Kim Fullwood | 110 | | 110 |
| Kim Scott | 0 | | 0 |
| Lesli Lamb | 2 | | 2 |
| Linda Hampton | 0 | | 0 |
| Linda Whitener | 83 | | 83 |
| Lisa Perdue | 0 | | 0 |
| Lori Yeary | 17 | | 17 |
| Lynn Green | 0 | | 0 |
| Macey Conradt | 0 | | 0 |
| Maggie Lucas | 23 | | 23 |
| Marsha Tunnell | 0 | | 0 |
| Mary Brown | 0 | | 0 |
| Mary Ritter | 0 | | 0 |
| Melissa Evans | 2 | | 2 |
| Meredith Adams | 0 | | 0 |
| Michael Campbell | 0 | | 0 |
| Michele Solorio | 2 | | 2 |
| Michelle Lamb | 0 | | 0 |
| Michelle Traw | 0 | | 0 |
| Minal Dekhne | 0 | | 0 |
| Nancy Heppes | 0 | | 0 |
| Nancy Shepler | 0 | | 0 |
| Nausheen Barister | 18 | | 18 |
| Patricia Villalobos | 3 | | 3 |
| Patty Mallard | 0 | | 0 |
| Paula Castillo | 0 | | 0 |
| Paula Monzo | 0 | | 0 |
| Rachel Sosinski | 27 | | 27 |
| Raja Padmanabhan | 0 | | 0 |
| Regina Gutierrez | 0 | $50 | 0 |
| Retta Feemster | 0 | | 0 |
| Rhonda Shaw | 2 | | 2 |
| Ricky Ellis | 0 | | 0 |
| Rob Duprey | 0 | | 0 |
| Robin Gabriele | 0 | | 0 |
| Robin McCoy | 92 | | 92 |
| Robyn Olney | 0 | | 0 |
| Rory Brannum | 0 | | 0 |
| Ruth Waits | 0 | | 0 |
| Sandy Capps | 1 | | 1 |
| Sheila Koski | 0 | | 0 |
| Stacey Stone | 29 | | 29 |
| Steve Johnson | 0 | | 0 |
| Steve Moomau | 0 | | 0 |
| Steve Sosinski | 26 | | 26 |
| Susan Myers | 5 | | 5 |
| Susan Timmons | 4 | | 4 |
| Suzzette Faith | 0 | | 0 |
| Swati Bogam | 0 | | 0 |
| Tami Spears | 0 | | 0 |
| Tara Sappington | 0 | | 0 |
| Tara Storch | 0 | | 0 |
| Tim Mallard | 0 | | 0 |
| Tim Rau | 0 | | 0 |
| Tina Beier | 0 | | 0 |
| Tom Bumpass | 0 | | 0 |
| Tracy Uebelacker | 17 | | 17 |
| Tricia Revoir | 0 | | 0 |
| Vanessa Tan | 0 | | 0 |
| William Evans | 1 | | 1 |
| | | | |
| | | | |
| | | | |
| | | | |
| | | | |
| | | | |
| | | | |
| | | | |
| | | | |
| | | | |
| | | | |
| | | | |
| | | | |
| | | | |
| | | | |