Michael Campell is a Labor Lawyer and lives in Coppell.
What was your life like before Get You In Shape?
Before GYIS, my workouts were not focused and I always felt that they lacked the structure necessary to achieve my fitness goals. Also, most workouts were a bit mundane because I most always worked out alone. Although I would push myself during my solo wokouts, I always felt that in a group setting I would push harder and get and keep fitness improvements.
Why did you decide to join the Get You In Shape program?
I have always liked working out outside and after watching several of the GYIS Group wokouts, while walking in Andrew Brown Park, I decided to join GYIS…the workouts seemed hard, but fun.
What was your first impression of Get You In Shape?
It was tough the first 2 weeks (especially making the 5:30 AM sessions), but the trainers were very helpful and my fellow workout partners were enthusiastic and quite friendly.
What have been some of the tools you have used that have benefitted you?
To keep focus on the "So That" principle, no matter what I may be going through personally. As most know, my wife passed this year, and during her sickness, I would work out when I could, to have the energy and stamina required to take care of Dana.
How is Get You In Shape different from other programs you have tried before?
I can do the workouts anywhere, especially on business trips, from the comfort of my hotel room.
What results and benefits have you experienced with Get You In Shape?
My waist size has reduced by about 2 inches and my muscle density has increased. Also, my strength has improved (can consistently bench press 235 pounds) and my endurance now allows me to work hard during the workout sessions which gives me the energy to have a more productive workday…do not need caffeine in the afternoon to keep going to the end of the workday.
What would you say to anyone looking at this program?
It is an opportunity to achieve and maintain all your fitness goals, while working out with a great, fun group of people, with trainers who motivate and ensure you are getting the most out of your workouts, while having fun doing it.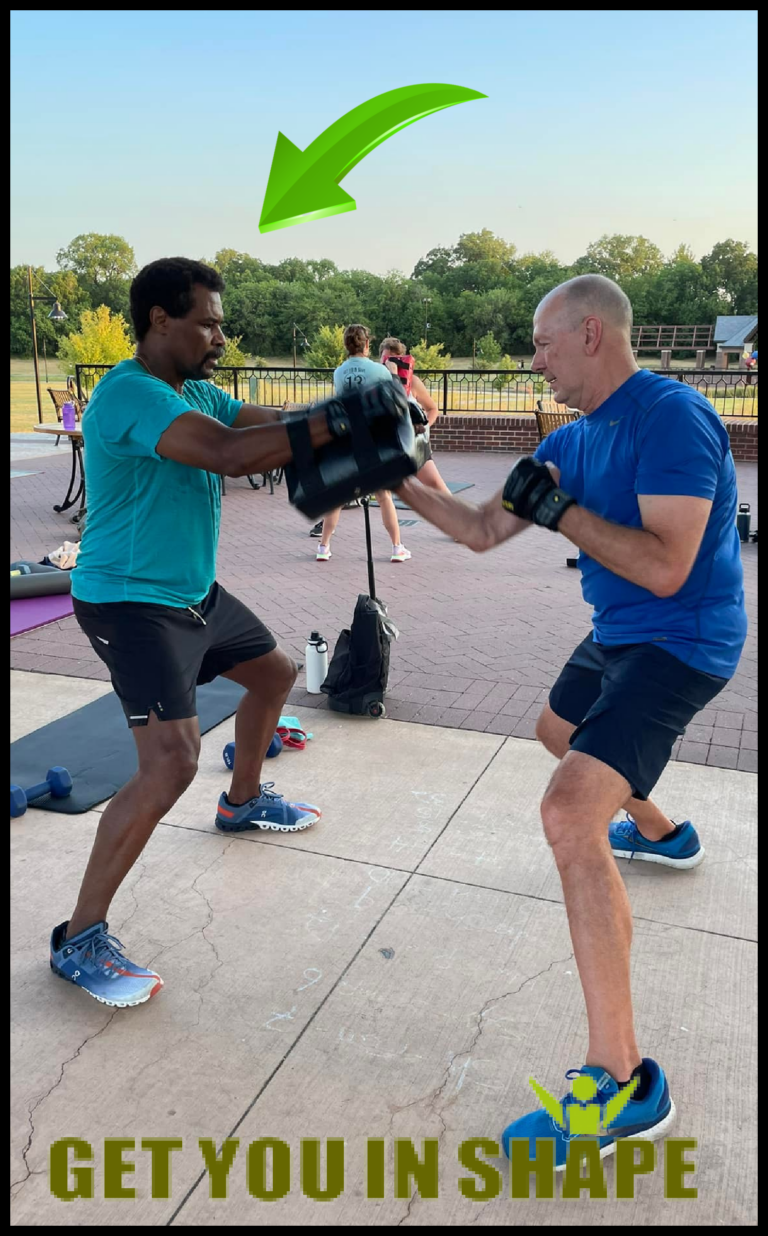 For more information about the Coppell Fitness program and getting started, go to https://CoppellFitness.com
If you live or work in Coppell, Valley Ranch, Irving, Lewisville, Las Colinas, Carrollton, Flower Mound, Grapevine, Addison, Corinth, Highland Village, Dallas, and Farmers Branch, the Coppell Group Personal Training is just minutes away from you. Get You In Shapes programs include the Get You In Shape Group Personal Training, 24 Day Challenge, sports specific training, weight loss programs, Corporate wellness plans, nutrition plans, core fitness training, strength training, toning and more. Clients include athletes (golf, basketball, tennis, football, track, baseball, baseball, volleyball, and softball) corporate executives, professionals, weekend warriors, cheerleaders, dancers, models, stay at home moms, and anyone looking for results.
Owner Brad Linder, has been featured in numerous newspapers and even as the fitness expert on the news 8 (ABC). Get You In Shape was also featured on The Doctors TV show as one of the top Fitness Companies in Texas. He continues to use the gifts that he has been given to help serve the needs others have when it come to being healthy, losing weight, sports, toning up, and overall fitness.
More information about Get You In Shape at www.getyouinshape.com