Michael Hershenberg is a father of 2 beautiful girls and a Real Estate Agent/Broker. He lives in Flower Mound
What was your life like before Get You In Shape?
I was struggling with some inefficiencies in my life. I had some unhealthy habits. I was drinking a little too much and eating too late. I weighed in at 265 lbs. I was tired when I got home from work, and had no energy for my girls.
Why did you decide to join the Get You In Shape program?
It was about my conversations with the Lord. When I met Brad the first time, he prayed with me at the table. I thought he would be someone that could help with accountability through the challenges I was going through. 
What have been some of the tools you have used that have benefitted you?
I added intermittent fasting to my schedule. I stopped drinking alcohol in May. I am trying to be and stay as active as possible.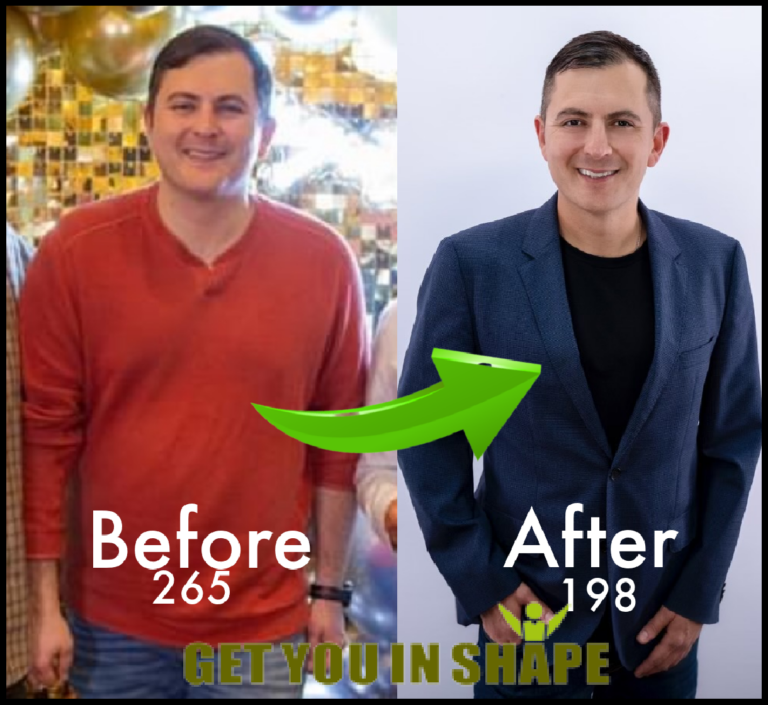 What results and benefits have you experienced with Get You In Shape?
I am sleeping better, and have more time and energy when I get home for my girls. Physically, I am seeing changes. Clothes from 5-10 years ago are fitting again. I have a more consistent schedule in my life and having the ability to set aside time for me. It's helped me do more of the things I love to do. I snowboard and mountain bike and my routine has helped with that. I have lost over 65 pounds.
For more information about the Coppell Fitness program and getting started, go to https://CoppellFitness.com
If you live or work in Coppell, Valley Ranch, Irving, Lewisville, Las Colinas, Carrollton, Flower Mound, Grapevine, Addison, Corinth, Highland Village, Dallas, and Farmers Branch, the Coppell Group Personal Training is just minutes away from you. Get You In Shapes programs include the Get You In Shape Group Personal Training, 24 Day Challenge, sports specific training, weight loss programs, Corporate wellness plans, nutrition plans, core fitness training, strength training, toning and more. Clients include athletes (golf, basketball, tennis, football, track, baseball, baseball, volleyball, and softball) corporate executives, professionals, weekend warriors, cheerleaders, dancers, models, stay at home moms, and anyone looking for results.
Owner Brad Linder, has been featured in numerous newspapers and even as the fitness expert on the news 8 (ABC). Get You In Shape was also featured on The Doctors TV show as one of the top Fitness Companies in Texas. He continues to use the gifts that he has been given to help serve the needs others have when it come to being healthy, losing weight, sports, toning up, and overall fitness.
More information about Get You In Shape at www.getyouinshape.com