Coppell Dallas Area Personal Trainer and Online fitness Coach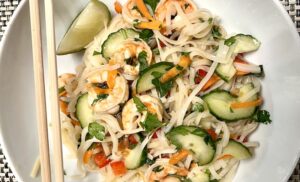 I started coaching in 1998 when I was getting my Master's Degree so I have heard all the questions come my way.
Having help people look and fee 10 years younger with our Get You In Shape Coaching program since 2006, it comes down to a few simple things.
1. People need a plan.
2. People need a coach to help hold them accountable to following that plan.
Healthy Recipe, Rice Noodles, Shrimp, and Cucumbers with Thai Flavors
Prik nam pla is the name of that little bowl of spicy, tangy, slightly sweet sauce on tables at Thai restaurants. The essential components are fish sauce, lime juice, chiles, and a touch of sweetener. Here, a version of that super-simple formula serves as a dressing for a light and lively whole-meal salad of rice noodles (often sold as pad thai noodles), shrimp, and a few vegetables and herbs. It's based on one in Nigel Slater's "A Cook's Book." Serves 2-3. RECIPE HERE – Susan Puckett
Ingredients
2 tablespoons fish sauce
2 tablespoons mirin (sweet rice wine, found in Asian food sections)
1 tablespoon rice vinegar
1 tablespoon light soy sauce
Juice of 2 or 3 limes (about 6 tablespoons)
1 minced chile pepper (Thai, serrano, or whatever you have), or dried red pepper flakes to taste
1 minced garlic clove (optional)
8 ounces peeled, large raw shrimp
½ medium cucumber, peeled
1 small carrot, grated (optional)
1 cup coarsely chopped cilantro leaves
¼ cup coarsely chopped mint leaves
4 ounces flat rice noodles (as for pad thai)
2 tablespoons peanut or vegetable oil
Instructions
In a medium mixing bowl, combine the fish sauce, mirin, rice vinegar, soy sauce, lime juice, chile or pepper flakes, and garlic (if desired.) Add the shrimp, toss to coat, and set it aside for about 30 minutes, while you prepare the rest of the dish.
Cook the noodles in a pot of boiling water according to package directions; drain in a colander.
In a large skillet, heat the oil over medium-high heat. With a slotted spoon, add the shrimp, reserving the marinade, and let them cook for 2 minutes, just until they turn pink.
Remove the shrimp to a large bowl and set aside. Then pour the marinade into the empty skillet and allow it to simmer for a couple of minutes until it's reduced by about half.
Add the drained noodles to the bowl, along with the cucumbers, carrot (if using), cilantro, and mint. Pour the hot marinade over the mixture and toss well. Serve warm or at room temperature.
Susan Puckett is an Atlanta-based food writer and cookbook author.
For more information about the Coppell Fitness program and getting started, go to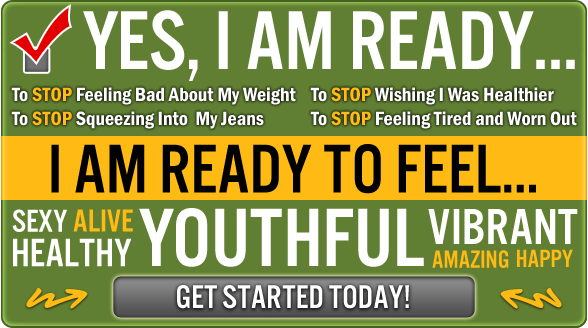 For more information about the Coppell Fitness program and getting started, go to https://CoppellFitness.com
For more information about the Coppell Fitness program and getting started, go to https://CoppellFitness.com
Our online Personal training and coaching is an all in one program giving you a fitness plan, a proven nutrition and an Accountability Coach to help hold you accountable to following the plan. 
If you live or work in Coppell, Valley Ranch, Irving, Lewisville, Las Colinas, Carrollton, Flower Mound, Grapevine, Addison, Corinth, Highland Village, Dallas, and Farmers Branch, the Coppell Group Personal Training is just minutes away from you. Get You In Shapes programs include the Get You In Shape Group Personal Training, 24 Day Challenge, sports specific training, weight loss programs, Corporate wellness plans, nutrition plans, core fitness training, strength training, toning and more. Clients include athletes (golf, basketball, tennis, football, track, baseball, baseball, volleyball, and softball) corporate executives, professionals, weekend warriors, cheerleaders, dancers, models, stay at home moms, and anyone looking for results.
Owner Brad Linder, has been featured in numerous newspapers and even as the fitness expert on the news 8 (ABC). Get You In Shape was also featured on The Doctors TV show as one of the top Fitness Companies in Texas. He continues to use the gifts that he has been given to help serve the needs others have when it come to being healthy, losing weight, sports, toning up, and overall fitness.
More information about Get You In Shape at www.getyouinshape.com