Coppell Dallas Area Personal Trainer and virtual fitness Coach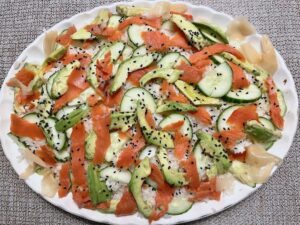 I started coaching in 1998 when I was getting my Master's Degree so I have heard all the questions come my way.
Having help people look and fee 10 years younger with our Get You In Shape Coaching program since 2006, it comes down to a few simple things.
1. People need a plan.
2. People need a coach to help hold them accountable to following that plan.
 We would love to help you look and feel 10 Years Younger!
Healthy Recipe, Scattered Sushi
Few of us have the time or inclination to roll sushi at home. But here's an easy way to enjoy those flavors and textures at home when fussy presentation isn't a priority. In her new cookbook, "The Secret of Cooking: Recipes for an Easier Life in the Kitchen" (Norton, $40), Bee Wilson suggests cooking up a batch of the sticky short grain rice used for sushi and then serving it communal style, as is often done in Japanese households, with various tidbits scattered over the top. Serves 4. – Susan Puckett
Ingredients
1 ½ cups short-grain (sushi) rice
3 tablespoons rice vinegar
1 ½ tablespoons sugar
1 teaspoon salt
5 to 7 ounces smoked trout, salmon, or other smoked fish
1 large English cucumber
2 ripe avocados
½ lemon
1 or 2 tablespoons white or black sesame seeds
Pickled ginger and wasabi for serving
Instructions
Place rinsed rice in medium pot with 1¾ cups water over medium heat and simmer. Cover, reduce heat to lowest setting, cook 12 minutes. Turn off heat and let rest, covered, 10 minutes.
In small bowl, mix vinegar, sugar, and salt until sugar and salt dissolve. Transfer warm rice to large bowl and gradually drizzle vinegar mixture over rice, mixing until grains are all coated.
Cover bowl until ready to eat. (It's best served warm or at room temperature, but if not eaten within 2 hours it should be refrigerated.)
Place rice in wide serving bowl or on platter. Tear fish into bite-size pieces. Cut cucumber in half lengthwise and slice in thin half-moons. Peel, seed, and slice avocado and squeeze lemon juice over slices.
Scatter fish, avocado, cucumber evenly over rice and sprinkle with sesame seeds. Serve with pickled ginger and wasabi on side.
Susan Puckett is a cookbook author and former food editor of The Atlanta Journal-Constitution. Follow her at susanpuckett.com.
For more information about the our Online Coaching programs, and our Coppell Fitness program, go to
Areas we serve besides online
Coppell Texas.    Dallas Texas Addison, TX      Bedford, TX     Carrollton, TX   Colleyville, TX     
Corinth TX         Double Oak, TX  Euless, TX   Farmers Branch, TX    Flower Mound, TX   Fort Worth, TX   Frisco, TX  Grapevine, TX   Highland Park, TX   Highland Village, TX   Hurst, TX  Irving, TX    Keller, TX   Lake Dallas TX    Las Colinas, TX   Lewisville, TX.  Plano, TX    Southlake,
Below are pictures of our Get You In Shape Fitness sessions.
We have been blessed to help motivate, encourage and inspire others to live their best lives since 2006. We have in-person and online coaching program.
We've had the pleasure of helping people look and feel 10 years younger.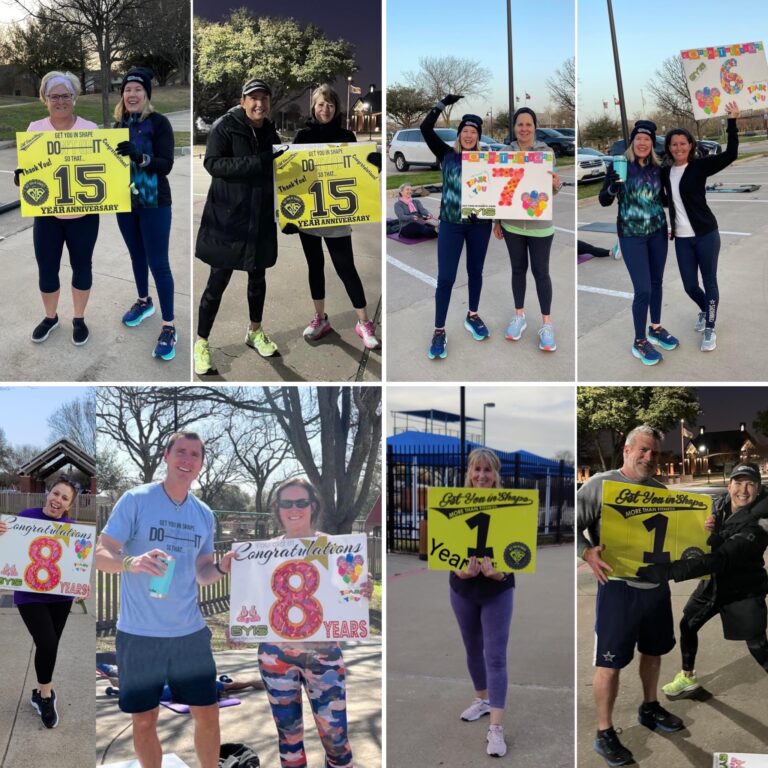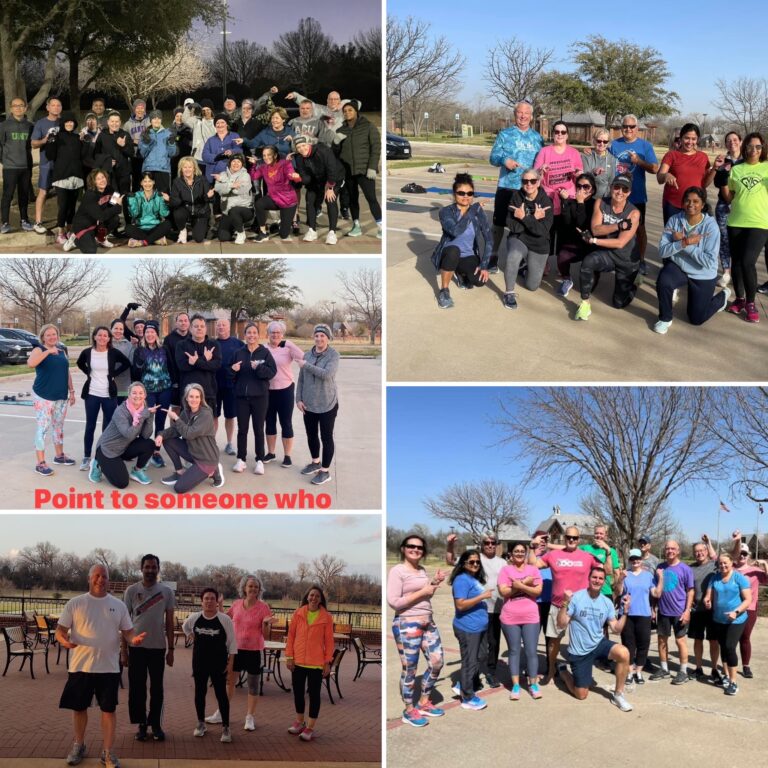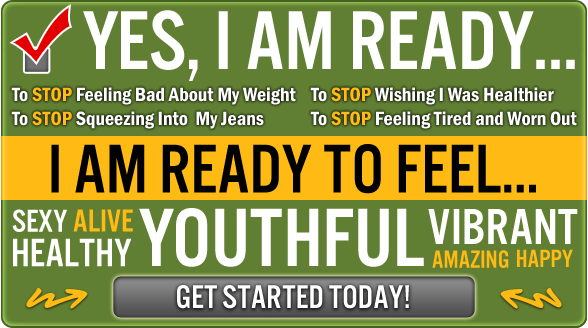 For more information about the Coppell Fitness program and getting started, go to https://CoppellFitness.com
For more information about the Coppell Fitness program and getting started, go to https://CoppellFitness.com
If you live or work in Coppell, Valley Ranch, Irving, Lewisville, Las Colinas, Carrollton, Flower Mound, Grapevine, Addison, Corinth, Highland Village, Dallas, and Farmers Branch, the Coppell Group Personal Training is just minutes away from you. Get You In Shapes programs include the Get You In Shape Group Personal Training, 24 Day Challenge, sports specific training, weight loss programs, Corporate wellness plans, nutrition plans, core fitness training, strength training, toning and more. Clients include athletes (golf, basketball, tennis, football, track, baseball, baseball, volleyball, and softball) corporate executives, professionals, weekend warriors, cheerleaders, dancers, models, stay at home moms, and anyone looking for results.
Owner Brad Linder, has been featured in numerous newspapers and even as the fitness expert on the news 8 (ABC). Get You In Shape was also featured on The Doctors TV show as one of the top Fitness Companies in Texas. He continues to use the gifts that he has been given to help serve the needs others have when it come to being healthy, losing weight, sports, toning up, and overall fitness.
More information about Get You In Shape at www.getyouinshape.com