Billie Bessole has been a member of Get You In Shape for 13 years and lives in Coppell
What was your life like before Get You In Shape?
I was not very active. A big activity for me was walking the dog. I didn't really worry about fueling my body – I just ate what was convenient.
Why did you decide to join the Get You In Shape program?
I had recently gotten divorced and I was looking for an outlet to burn off some anxious energy and get more fit. I really wanted to focus on being both mentally and physically fit.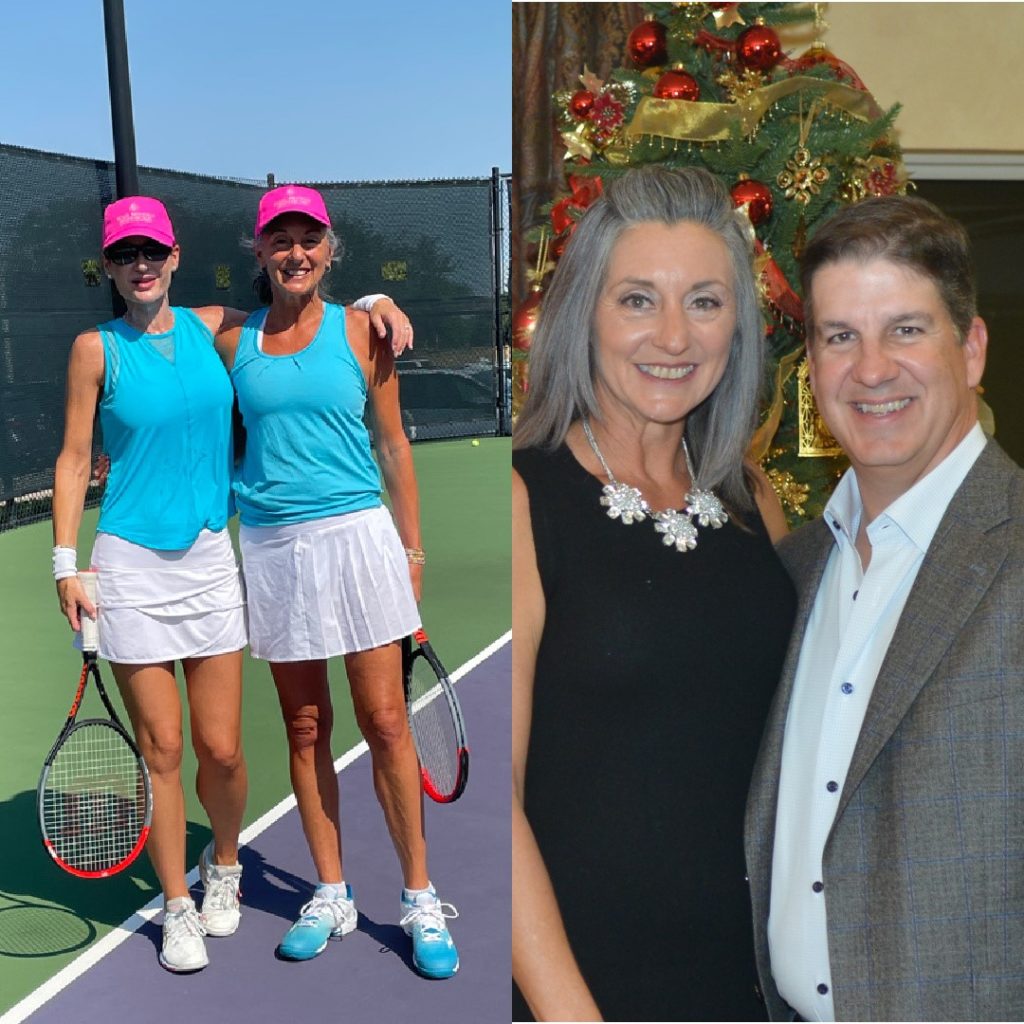 What results and benefits did you see initially in the Get You In Shape Program?
I saw immediate results when I started GYIS. I lost 10 pounds in the first two months and more inches that I knew I had to lose! With Brad and Cynthia's help, I focused on eating healthy and getting more fit. I felt amazing and the exercise really helped me sleep better.
Give us an update on what you have accomplished since then.
I have met some wonderful friends at boot camp and we have experienced some amazing adventures. We have snowshoed and hiked together for years. We have pushed ourselves to keep trying more. Our most challenging trip was a hike to Half Dome – it was a true testament to our commitment to fitness training.
I have run several half marathons and too many 5K's and 10K's to count. I am now playing tennis 7 days a week – my friends are amazed at my stamina. I never get tired. I have taken up pickleball. It is really fun and I strongly recommend trying it out! I held a plank for 5 minutes in a plank contest without experiencing "earthquake abs". I think I could have gone to 10 minutes if I needed to. I love the feeling of being strong.
Why do you choose to continue to be a part of Get You In Shape after all this time?
I continue to stay with GYIS because it works. I am strong and I want to stay that way. I thrive on the encouragement I get from the trainers and my friends.
What do you feel have been some of the keys that have helped you throughout the journey?
I think the keys to fitness success have been consistency and accountability. I know that I need to be at each session and I will be missed if I skip. I set the alarm every MWF so I don't have an excuse to sleep in.
What new goals or "So That's have you set?
My new "So That" goal is to be able to stay fit so I can continue to have new adventures. I am looking forward to a new trip somewhere (anywhere!!!) soon. I want to continue to build core strength and balance to lower my risk of injury.
For more information about the Coppell Fitness program and getting started, go to http://CoppellFitness.com
If you live or work in Coppell, Valley Ranch, Irving, Lewisville, Las Colinas, Carrollton, Flower Mound, Grapevine, Addison, Corinth, Highland Village, Dallas, and Farmers Branch, the Coppell Group Personal Training is just minutes away from you. Get You In Shapes programs include the Get You In Shape Group Personal Training, 24 Day Challenge, sports specific training, weight loss programs, Corporate wellness plans, nutrition plans, core fitness training, strength training, toning and more. Clients include athletes (golf, basketball, tennis, football, track, baseball, baseball, volleyball, and softball) corporate executives, professionals, weekend warriors, cheerleaders, dancers, models, stay at home moms, and anyone looking for results.
Owner Brad Linder, has been featured in numerous newspapers and even as the fitness expert on the news 8 (ABC). Get You In Shape was also featured on The Doctors TV show as one of the top Fitness Companies in Texas. He continues to use the gifts that he has been given to help serve the needs others have when it come to being healthy, losing weight, sports, toning up, and overall fitness.
More information about Get You In Shape at www.getyouinshape.com