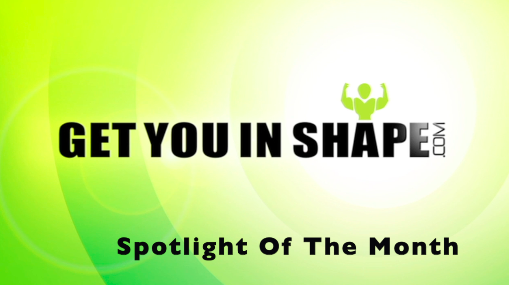 This month we gave the Noon class a chance to be in the spotlight. Some of the highlights are below, check out the video for all of the answers.
Why do you come to the Noon class?
Julia: It fits into my schedule better. I get up and get things done, then if class wears me out then I have everything done.
Ricky: Keep myself grounded and stress free during the day. It takes the stress off my day.
Curtis: Getting up early in the morning around 11:45am is good for me. It fits my schedule.
Jon G: Because Ricky will always be here and sometimes Curtis will be there. Really though it is Programs, Trainers, and People. The class is typically smaller.
Monica: I am not a morning person so that's just not going to happen. It is a pick me up for the afternoon – I don't need coffee after class.
What keeps you coming back?
Julia: It makes me feel better and I have more energy. My So That is so I can do this with my grandkids.
Ricky: I come back because of the people and the camaraderie. It pushes me to do more than I would do alone.
Curtis: I like the people – they haven't kicked me out yet.
What are some benefits you have achieved?
Julia: I've met new friends and there are no limits to what we can do when we travel.
Jon G: Body, Mind, Spirit. I'm in the best shape since high school or college. I eat better, sleep better and can run faster.
Ricky: When I go to a jobsite I can walk up the scaffolding and can be ahead of the young engineers and tell them to "hurry up".
Monica: I have more energy. It's good for my mind. The community feeling is good.
The Nooners love their trainer, Debbie and she has some great things to say about them. Be sure to check out the video above.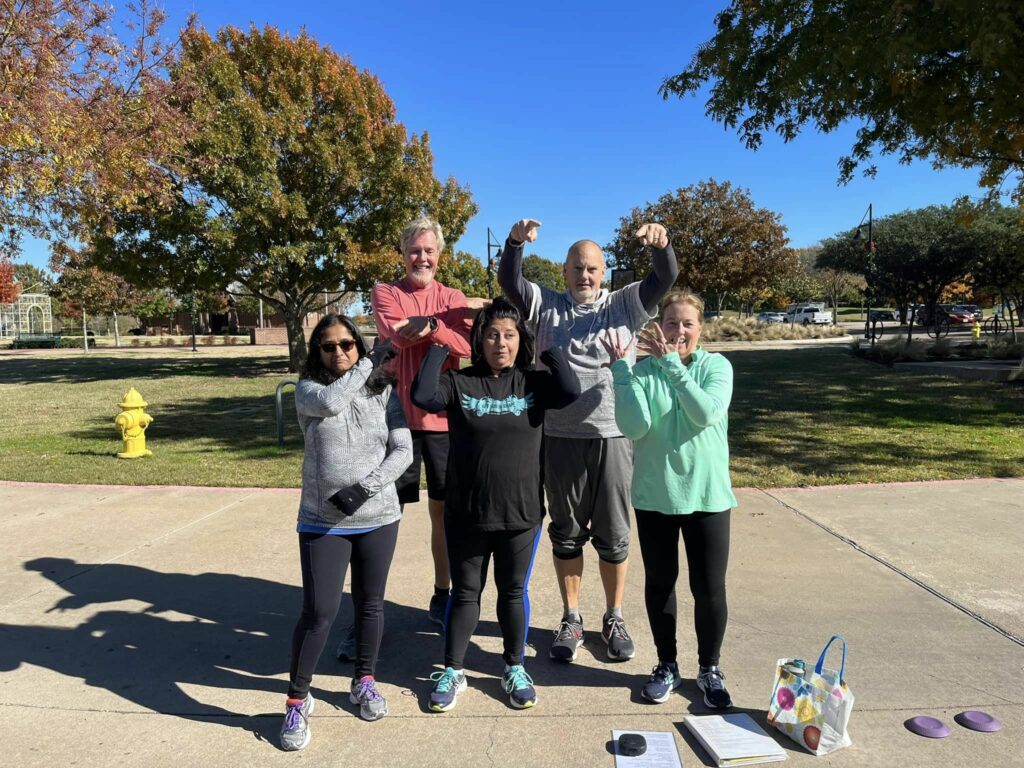 For more information about the Coppell Fitness program and getting started, go to https://CoppellFitness.com
If you live or work in Coppell, Valley Ranch, Irving, Lewisville, Las Colinas, Carrollton, Flower Mound, Grapevine, Addison, Corinth, Highland Village, Dallas, and Farmers Branch, the Coppell Group Personal Training is just minutes away from you. Get You In Shapes programs include the Get You In Shape Group Personal Training, 24 Day Challenge, sports specific training, weight loss programs, Corporate wellness plans, nutrition plans, core fitness training, strength training, toning and more. Clients include athletes (golf, basketball, tennis, football, track, baseball, baseball, volleyball, and softball) corporate executives, professionals, weekend warriors, cheerleaders, dancers, models, stay at home moms, and anyone looking for results.
Owner Brad Linder, has been featured in numerous newspapers and even as the fitness expert on the news 8 (ABC). Get You In Shape was also featured on The Doctors TV show as one of the top Fitness Companies in Texas. He continues to use the gifts that he has been given to help serve the needs others have when it come to being healthy, losing weight, sports, toning up, and overall fitness.
More information about Get You In Shape at www.getyouinshape.com