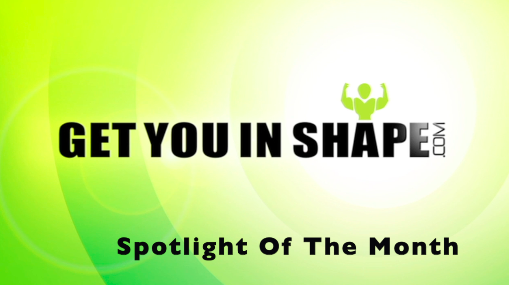 Alex Vantarakis helps people buy and sell companies and lives in Plano.
What was your life like before Get You In Shape?
I had no health and fitness when I met Brad. I was lazy, and a bon-bon, Cheetos eating slob in my backyard.
Why did you decide to join the Get You In Shape program?
I decided to work on my health and fitness goals because as I was getting closer to the Lord, I knew He wanted me to be clean and strong not only in my mind and soul, but in my body as well. I just knew I needed to get back in shape.
Why did you choose Get You In Shape?
I trust my brother Michael Hershenberg and the moment I saw him after he lost 30 pounds – I don't think it was a coincidence that he happened to be telling me about you during the time I needed somebody. I did have a trainer before, but it just wasn't a fit. Not all trainers are meant for everybody. He was awesome, and a great guy, but he trained me like a 20 year old athlete, and I'm a 52 year old (now) super athlete. A different type of training was needed.
What was your first impression of Get You In Shape?
When I first met Brad I could tell that he really cared about his clients. I told him I might cancel and quit a few times, but he has the personality that I need to keep me engaged. I didn't know it would happen so quick.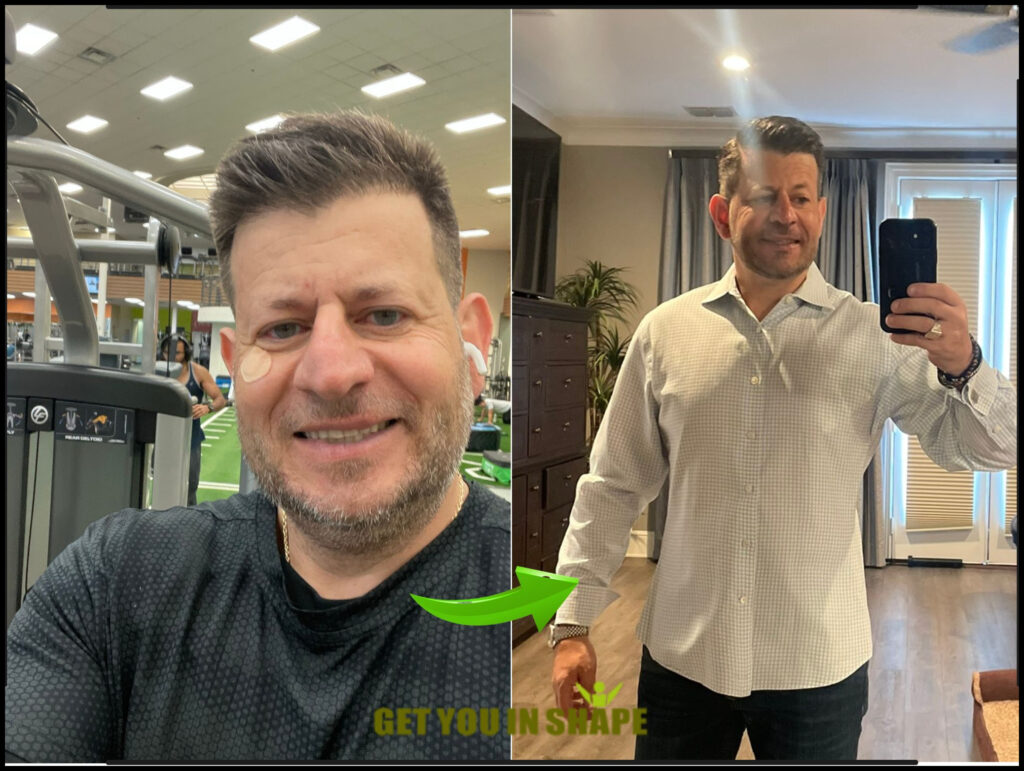 What have been some of the tools you have used that have benefitted you?
The stretching that Brad incorporated into my workout. It hasn't helped me want to work more, but it's helped me holistically look at my body. It helped me realize that at 52 my body needs a lot of stretching and caring and nurturing. Instead of being a gym muscle head pumping out weights, Brad showed me how to really take care of my body.
How is Get You In Shape different from other programs you have tried before?
It's an all body weight type of program. Having full body stretching, working on different body muscles using my own weight or bands makes it more fun. I never know what we're going to do, and it's never repetitive, so it keeps me interested.
What results and benefits have you experienced with Get You In Shape?
In 5 months I have lost 20 pounds (on the scale) probably more because I put on a lot of muscle. I feel like my old self again. I feel 40, if not a little bit younger. Just like studying scripture, it's a lifelong journey. I'm looking at working out not only as a short-term gain so I can look good, but a long-term journey so that I can feel the way that I should at all different ages.
What would you say to anyone looking at this program?
I believe Get You In Shape is a God inspired program. You have a boss that gives you direction that you can't get on your own. It's not just a workout program, it fills your mind and your body and your soul, and I look forward to my workouts.
For more information about the Coppell Fitness program and getting started, go to https://CoppellFitness.com
If you live or work in Coppell, Valley Ranch, Irving, Lewisville, Las Colinas, Carrollton, Flower Mound, Grapevine, Addison, Corinth, Highland Village, Dallas, and Farmers Branch, the Coppell Group Personal Training is just minutes away from you. Get You In Shapes programs include the Get You In Shape Group Personal Training, 24 Day Challenge, sports specific training, weight loss programs, Corporate wellness plans, nutrition plans, core fitness training, strength training, toning and more. Clients include athletes (golf, basketball, tennis, football, track, baseball, baseball, volleyball, and softball) corporate executives, professionals, weekend warriors, cheerleaders, dancers, models, stay at home moms, and anyone looking for results.
Owner Brad Linder, has been featured in numerous newspapers and even as the fitness expert on the news 8 (ABC). Get You In Shape was also featured on The Doctors TV show as one of the top Fitness Companies in Texas. He continues to use the gifts that he has been given to help serve the needs others have when it come to being healthy, losing weight, sports, toning up, and overall fitness.
More information about Get You In Shape at www.getyouinshape.com