Tim Rau is the Southwest Regional Manager for CHUBB Ltd. and lives in Coppell with his "beautiful bride and fellow boot camper – Jo Lee"
What was your life like before Get You In Shape?
In my line of work there is a lot of travel and client interface through breakfasts, lunch and dinners. I worked out at a gym but my exercise regimen became stale and boring. My workouts also became inconsistent with the demands of my profession and raising a family.
Why did you decide to join the Get You In Shape program?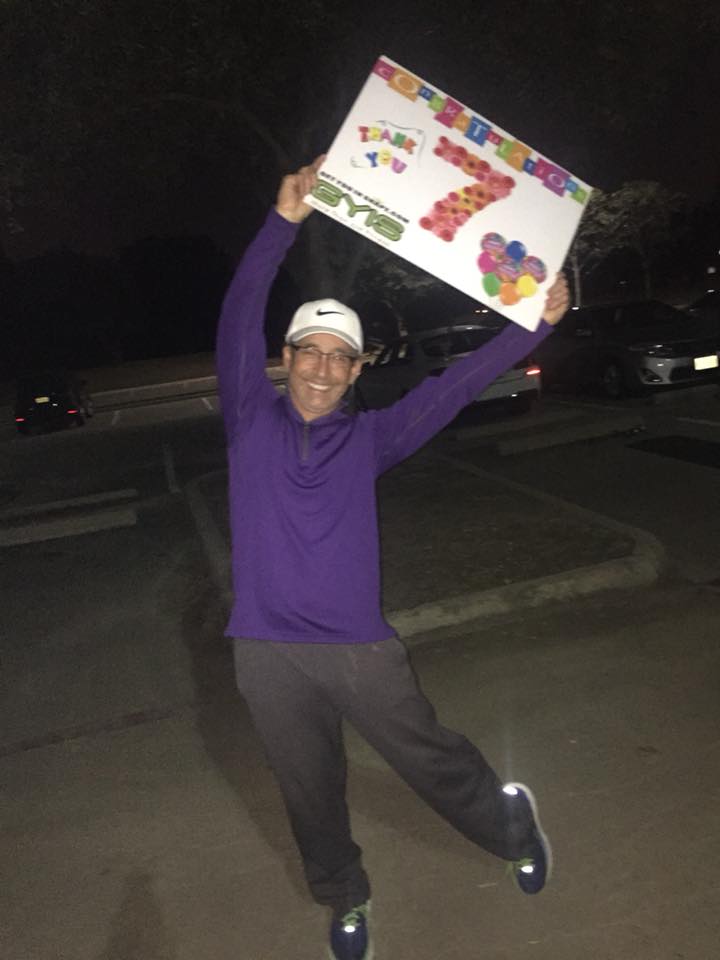 I needed something fresh and new to take care of this temple of mine and came across GYIS. I started on Thanksgiving weekend 10+ years ago.
What was your first impression from the Get You In Shape program?
My impressions with GYIS from the beginning have all been positive. The trainers were well trained, organized and welcoming.
What have been some of the tools you have used that have benefited you?
The tools that I have used while at GYIS center around measuring and weighing in on my progress.
How is the Get You In Shape program different from other programs you have tried before?
Some of the ways GYIS differentiates itself is by conducting the bootcamp outside, mixing up the workouts so they are never the same, being creative with the fitness routines and moving around the gorgeous new and improved park as we execute the work out of the day.
What results and benefits have you experienced in the Get You In Shape Program?
The benefits of this program for me is I simply feel better, achieve greater mental clarity and leave each workout with a positive attitude and a desire to live a healthier lifestyle.
What would you say to anyone looking at this program?
I would invite anyone considering GYIS is to not over think it, sign up and get your body in motion. Everything else will fall into place.
For more information about the Coppell Fitness program and getting started, go to http://CoppellFitness.com
If you live or work in Coppell, Valley Ranch, Irving, Lewisville, Las Colinas, Carrollton, Flower Mound, Grapevine, Addison, Corinth, Highland Village, Dallas, and Farmers Branch, the Coppell Group Personal Training is just minutes away from you. Get You In Shapes programs include the Get You In Shape Group Personal Training, 24 Day Challenge, sports specific training, weight loss programs, Corporate wellness plans, nutrition plans, core fitness training, strength training, toning and more. Clients include athletes (golf, basketball, tennis, football, track, baseball, baseball, volleyball, and softball) corporate executives, professionals, weekend warriors, cheerleaders, dancers, models, stay at home moms, and anyone looking for results.
Owner Brad Linder, has been featured in numerous newspapers and even as the fitness expert on the news 8 (ABC). Get You In Shape was also featured on The Doctors TV show as one of the top Fitness Companies in Texas. He continues to use the gifts that he has been given to help serve the needs others have when it come to being healthy, losing weight, sports, toning up, and overall fitness.
More information about Get You In Shape at www.getyouinshape.com