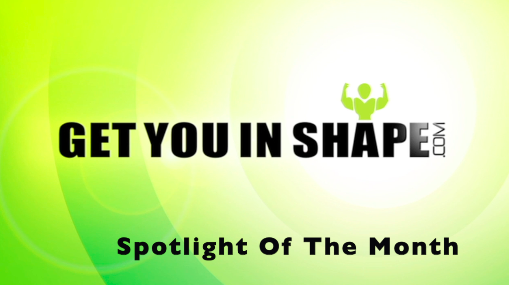 This month we gave the 8:00am class a chance to be in the spotlight.  We asked why they attend this class, and what benefits they have achieved. Some of the highlights are below, check out the video for all of the answers.
Anjali & Swetha: The trainers, keeping us motivated and pumped up.
Shanna: The weather – perfect time of day. I'm more limber and stronger.
Marsha: It's not too early and not too late. I have kept my girlish figure.
Cynthia: It's early for me, I get it done, and have developed friendships in the class. I am stronger than when I started, and have lost weight and inches.
Reymund: I feel like I have more energy the rest of the day. I'm healthier, my meds are down, and diabetes is under control.
Debbie: It's the only time I can do, and I like the people it's a good group. I have lost some weight and gained some muscle.
Robin: It's the perfect time for my schedule, there is an awesome group of people and that is motivating to show up. I have gotten stronger. I started for the consistency and I have definitely achieved that.
Megan: I attend 8:00am when it is hot, and Noon when it is cold. I went to Palo Duro Canyon recently and "flew up the mountainside". It was so easy and it's because of class.
Burt: Every now and then a world-famouns singer songwriter shows up and performs-I look forward to that. I can keep up with my kids and grandkids when we go hiking or fishing. I have better balance and more stamina. It starts out your day great.
Indhu: I feel tired when I don't work out. I am able to do more when I work out. I need the group environment for motivation and accountability. I like the flexible timing and the nutrition.
Padma: It makes me both physically and mentally fit – it's the complete package.
Nausheen: I love the people and the trainers are awesome.
Karen: It's convenient, I love the bootcampers and trainers. I like working out outside. There is always something I can do to modify the exercise if needed.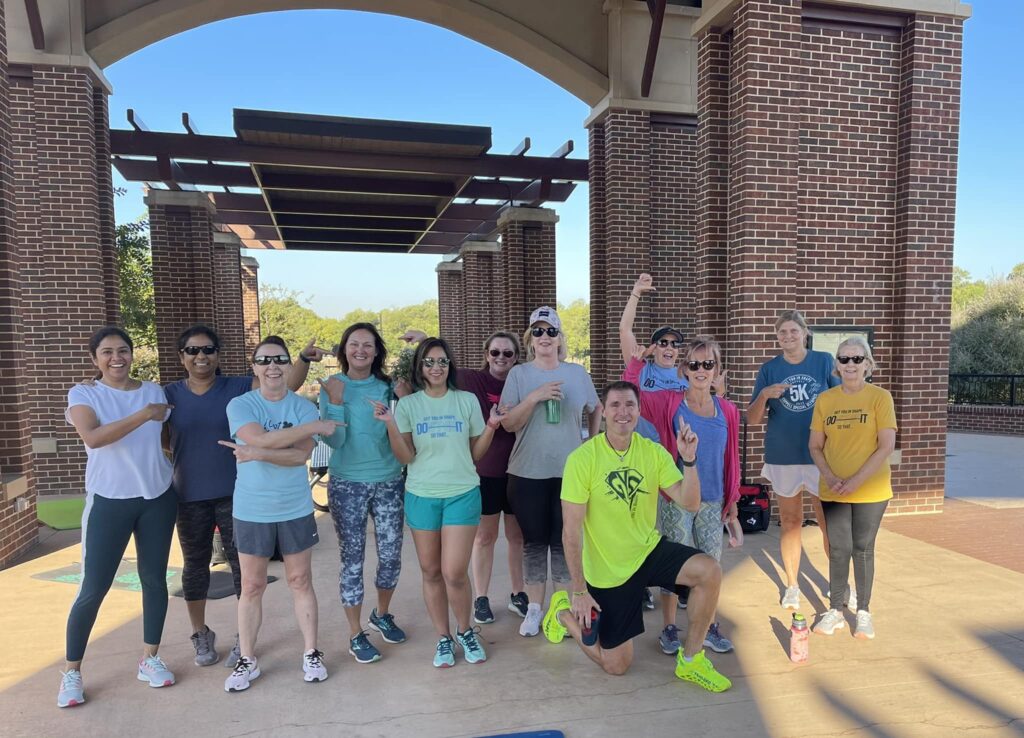 For more information about the Coppell Fitness program and getting started, go to https://CoppellFitness.com
If you live or work in Coppell, Valley Ranch, Irving, Lewisville, Las Colinas, Carrollton, Flower Mound, Grapevine, Addison, Corinth, Highland Village, Dallas, and Farmers Branch, the Coppell Group Personal Training is just minutes away from you. Get You In Shapes programs include the Get You In Shape Group Personal Training, 24 Day Challenge, sports specific training, weight loss programs, Corporate wellness plans, nutrition plans, core fitness training, strength training, toning and more. Clients include athletes (golf, basketball, tennis, football, track, baseball, baseball, volleyball, and softball) corporate executives, professionals, weekend warriors, cheerleaders, dancers, models, stay at home moms, and anyone looking for results.
Owner Brad Linder, has been featured in numerous newspapers and even as the fitness expert on the news 8 (ABC). Get You In Shape was also featured on The Doctors TV show as one of the top Fitness Companies in Texas. He continues to use the gifts that he has been given to help serve the needs others have when it come to being healthy, losing weight, sports, toning up, and overall fitness.
More information about Get You In Shape at www.getyouinshape.com